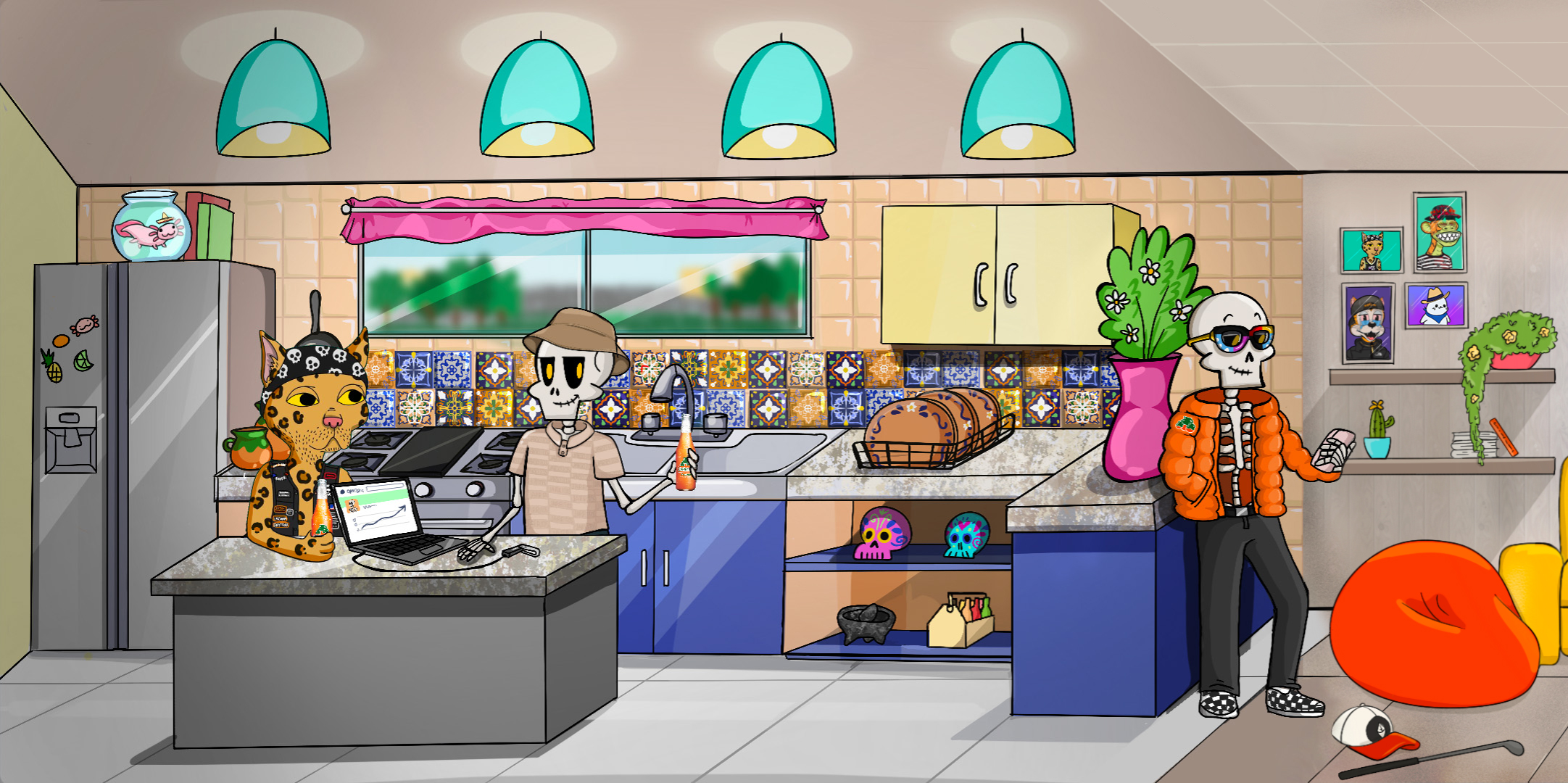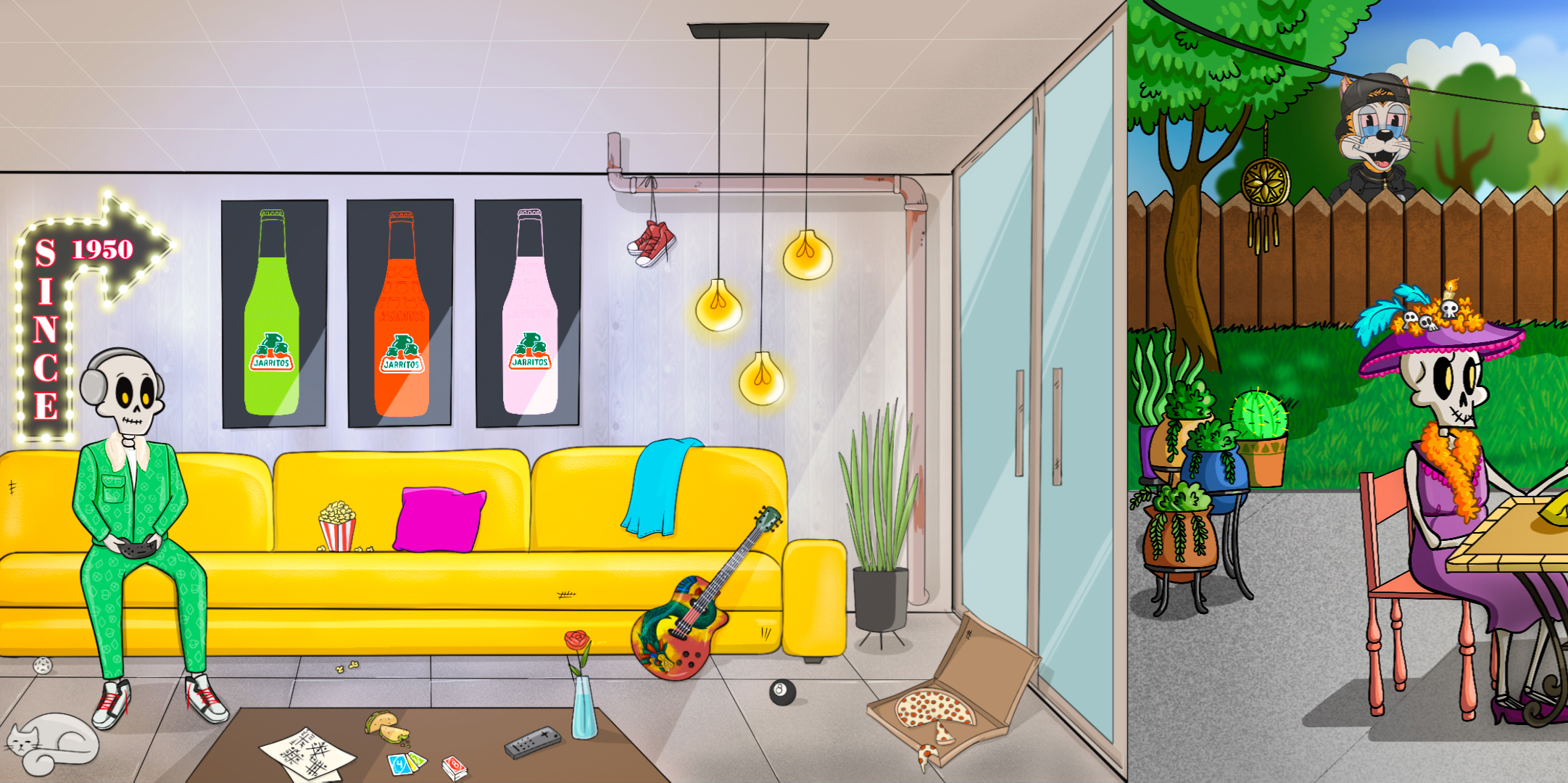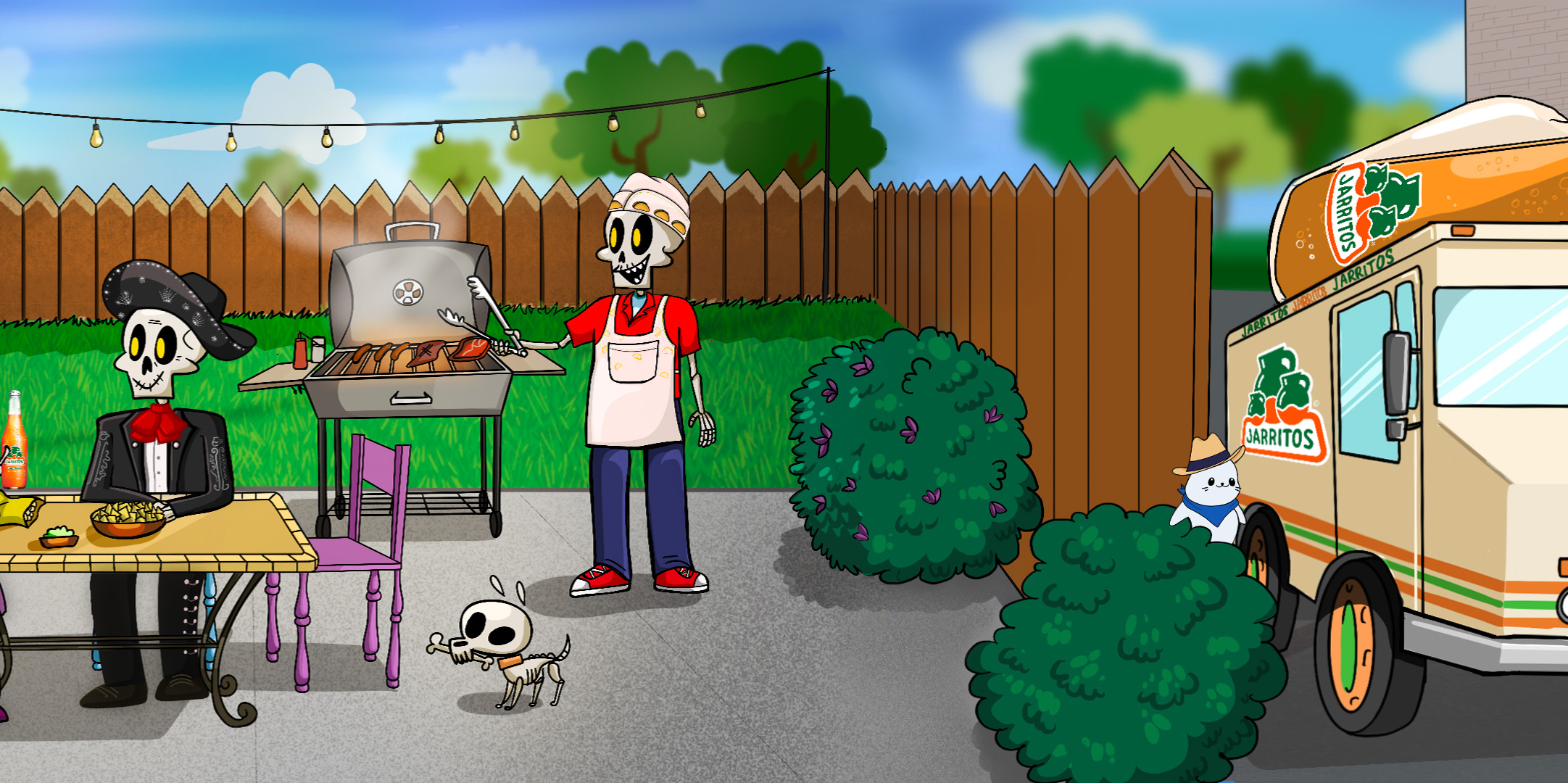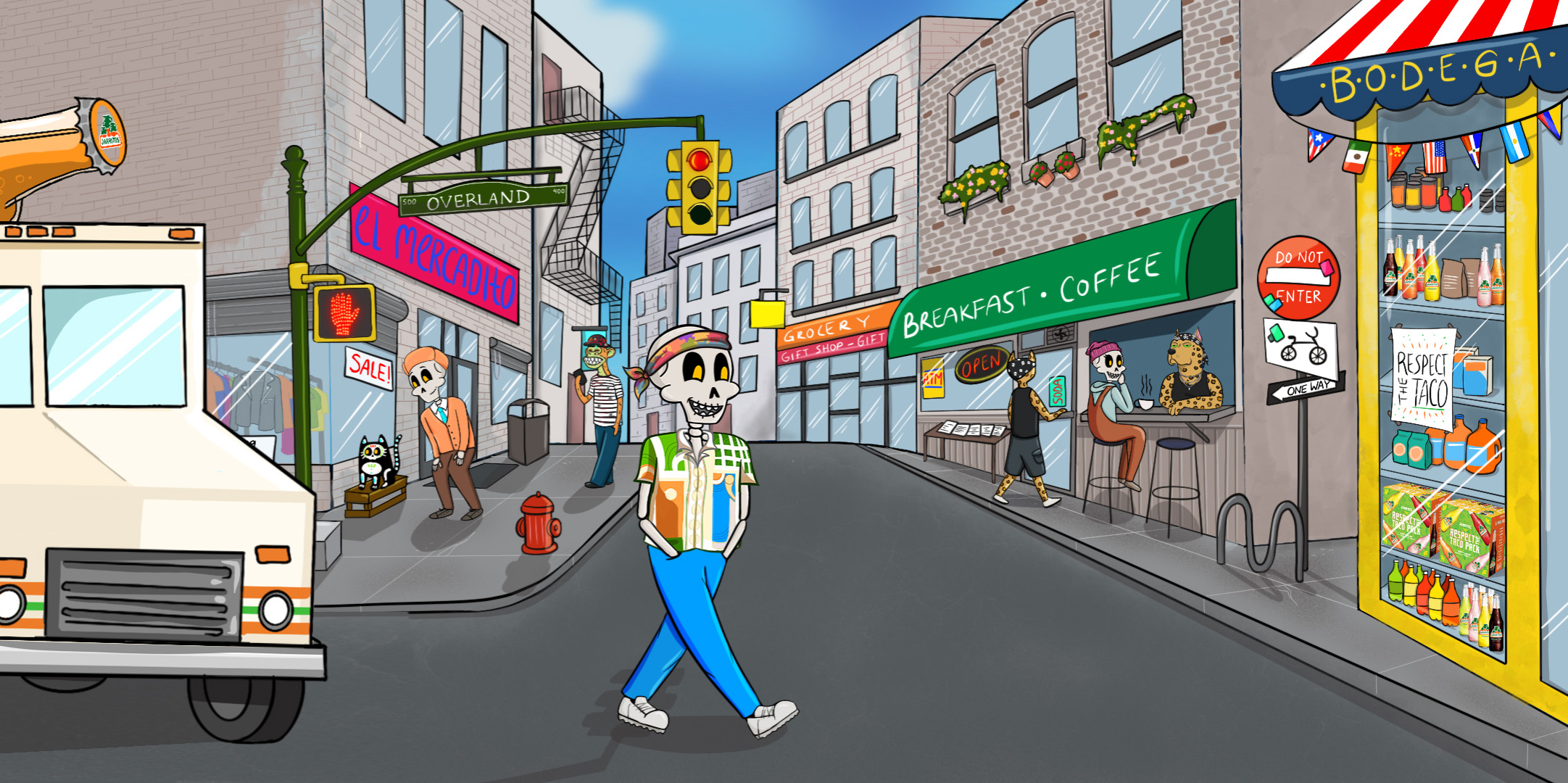 About Jarritos
Food and drink have long been used to connect deeply with culture and facilitating this connection is what Jarritos has always strived for since 1950. Dedicated to sharing the Mexican culture with the world, we have stayed at the forefront of innovation, true to our heritage. Now, as culture goes digital and the world moves towards Web3, we take our first steps into the metaverse and ask that you join us with our first NFT collection: Bones.
NFTs and Why
We're ready to add our style and flavour to this new digital era, creating a space of inclusion and exploration. Through our NFT collection we hope to bring people together from all walks of life into a community as diverse and colorful as our unique and delicious flavours! This is why we created Bones, our genesis collection of 777 distinctive NFT skeletons each with their own unique selection of traits. The collection was launched on the Ethereum network where it is available for purchase.
Community
Jarritos is about culture, community, and flavours. By joining the Bones Familia, you take one step closer to Jarritos and will receive access to special events, brand deals, exclusive partnerships, limited edition drinks and so much more.
As Web3 evolves, so too will the opportunities for the community. Let's ride this together!
What's next?
Our priority is to invest back into the space and onboard those who have a passion for Web3. As Web3 constantly evolves we're looking to the risk takers, innovators, mad scientist, all the brilliance this world has to offer to move forward with us. We embrace this digital evolution with enthusiasm and aim to find new ways to celebrate differences and authenticity as well as to give back to our supporters.